Protea Cabin has the peace, quiet and space many seek...but do not always find. A cabin built on wooden poles, with views to quieten your mind and the sound of our waterfall to soothe your soul. It is an ideal space for solo escapes and travelling couples.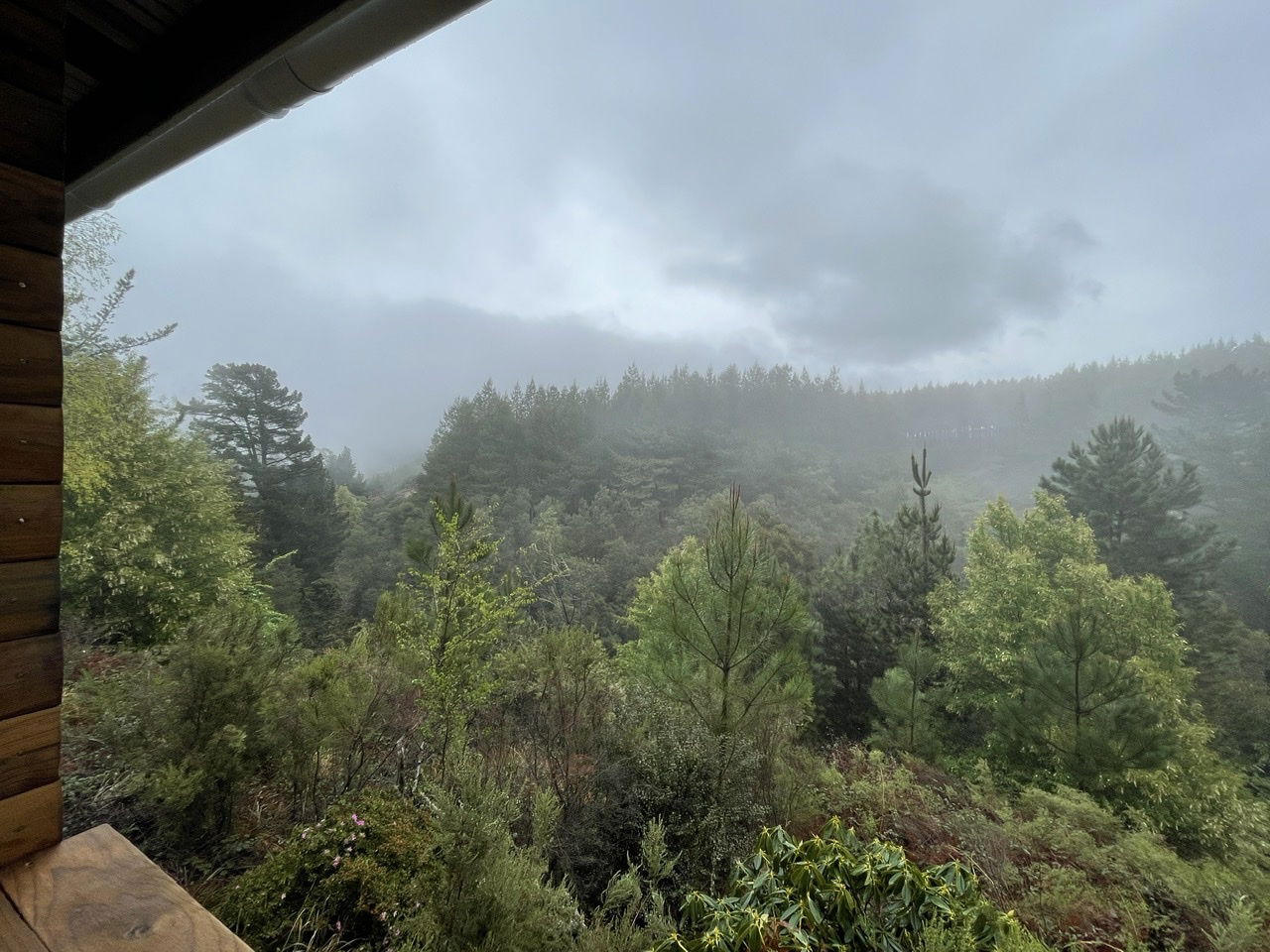 PLEASE NOTE: Due to the privacy and setting of Protea Cabin, one needs to walk roughly 150m from the parking area to the cabin. There are flat areas, and there are quite a few stairs! It is well worth it though and we will of course assist with luggage if needed.
Built from the ground up, the site was carefully cleared to not disturb any surrounding flora unnecessarily. The hydrangeas and Rhododendron which had to be moved - were lovingly transplanted and are now thriving in spaces around the cabin. Protea Cabin gets its name from the amazing Protea Tree which stands proudly at the top of the stairs leading down. One enters onto the deck which overlooks the neighbouring pine plantation and our north western corner of the property which is home to our waterfall - a short walk away.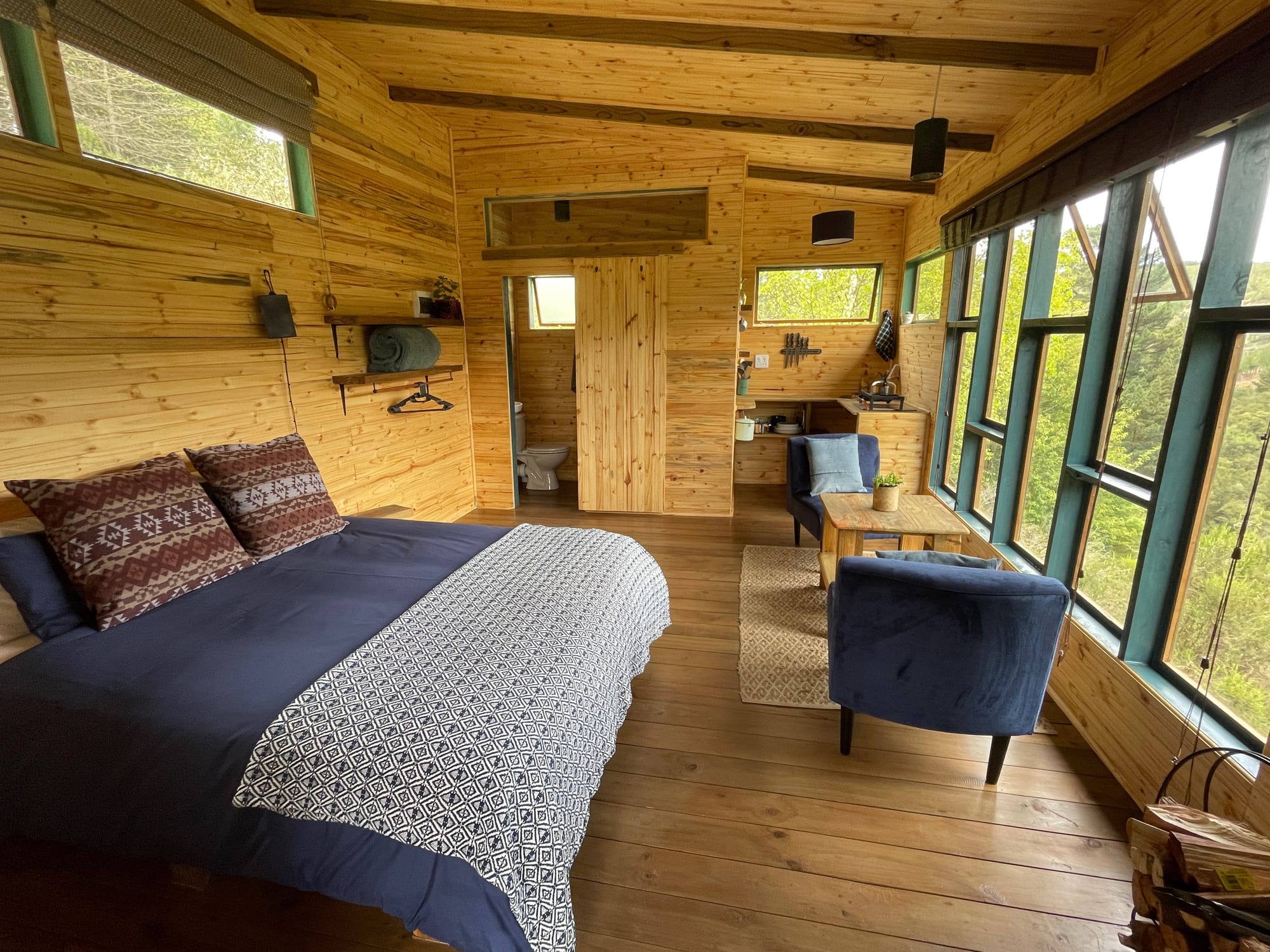 Protea Cabin has an inviting openness to it due to the amount of light which fills it. A comfortable queen sized bed faces the large western window - a forest filled view. With a wood burning stove inside to keep you snug and toasty, there is also an outside braai area which has been sunk into the hillside just off the deck. A small kitchenette has everything one might need during a stay, including a two-plate gas hob, under-counter fridge/freezer, crockery, cutlery, kettle and glass ware - it is compact but works efficiently. We also like to provide tea, filter coffee, sugar and fresh farm milk, along with cooking oil, salt and pepper.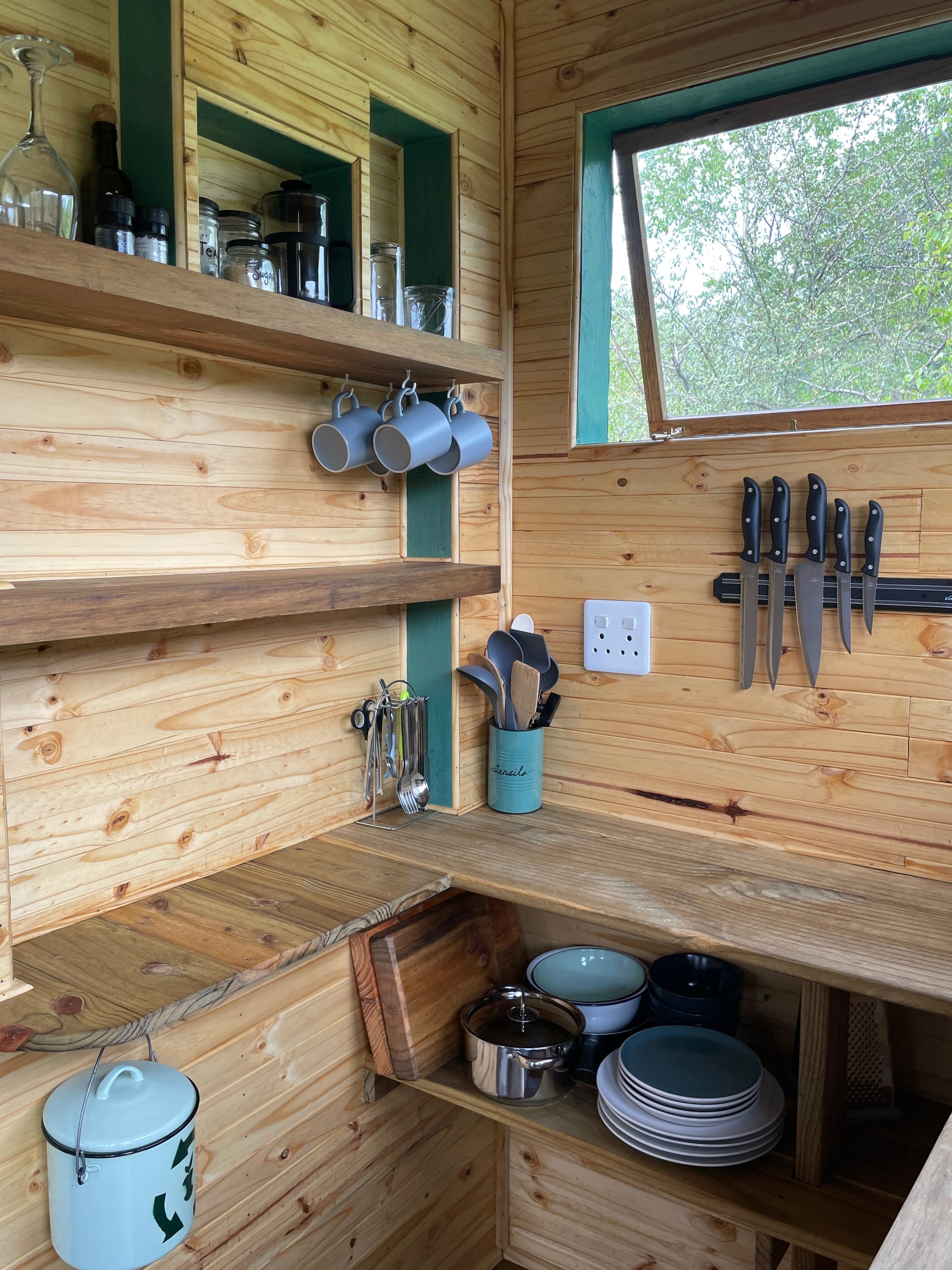 The bathroom, complete with basin, toilet and a spacious shower, is tucked behind a barn style sliding door.
Escape the world, leave traffic behind and come find the tranquility which Protea Cabin has to offer.
Have a look at our Gallery to see more pictures of Protea Cabin!